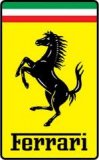 Formula 1 Kit Autographed by Felipe Massa, артикул 270018510
Официальная коллекция Ferrari, год
Наличие на складе:

не поставляется

Понравился аксессуар?
Расскажи о нем друзьям!
Gift case with casket containing a Ferrari t-shirt and cap autographed by Felipe Massa, complete with a signature authentication certificate . The case also includes a presentation booklet on the F10, the single seater made specifically by Ferrari to compete in the 2010 Formula 1 Championship and the official F10 presentation fact sheet with all the technical specifications and features.
An unmissable set for Scuderia Ferrari Marlboro collectors and enthusiasts and Felipe Massa fans, the Brazilian driver in his fifth season racing for Ferrari.
Felipe Massa has been the official driver for Scuderia Ferrari Marlboro since 2006. During his first year with the Maranello Team, he won his first race in Turkey, another win at the end of the season in his home country, Brazil, and came third in the overall Driver ranking for the year. In 2007 Felipe battled fiercely for the title until a few races from the end: his three wins were decisive and helped his team mate win the Drivers Championship and the team to win the Constructor's Title. In 2008 Felipe doubled his GP wins and finished runner-up in the Driver's World Title rankings, just one point behind Hamilton; he also contributed once again to his Team winning the Constructor's World Title. 2009 was a most particular year for the Brazilian driver. Like the rest of the team, Felipe was handicapped by the lack of competitivity of the F60 compared to that of his opponents but, just when things started to look up, there was the terrible accident in the qualification laps at the Hungary Grand Prix which generated dramatic moment of fear for his family, the team and all racing enthusiasts.
Felipe made an outstanding recovery, but could not line up for the last seven races that year: he just had the third place he had won at the German Grand Prix in his name. 2009 however did come to quite a successful end: not only did he manage to get behind the Formula 1 single seater once more, which proved his complete recovery, but his first son was also born, carrying his own name, bringing the first decade of this century to a magnificent end.
2010 is his fifth season racing for Scuderia Ferrari Marlboro.
Коллекция сувениров и аксессуаров Ferrari

Представляем оригинальную коллекцию сувениров и аксессуаров Ferrari: одежда, обувь, сумки, кошельки, рюкзаки, бейсболки и многое другое. Все товары отличного качества, производства немецкой компании PUMA - официального партнера Ferrari. Большинство товаров выполнены в традиционных для Феррари цветах - красный, белый, черный.